About NEA Magazine Service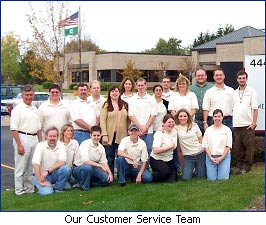 The NEA Magazine Service is the subscription agency that exclusively serves the members of the National Education Association. We contract with the publishers of hundreds of popular magazines to offer special educational discount subscription rates to NEA members.
At The NEA Magazine Service you'll find over 900 popular magazines - old favorites such as Time, The New Yorker, Good Housekeeping, Sports Illustrated, The Economist and Instructor; plus newer titles like National Geographic Kids, Real Simple, Food Network, American Girl, and Highlights High Five. One of the major differences between us and other online magazine services - besides our low prices - is that we work hard to offer magazines that are of the most interest to our educator audience.
But if you don't find what you're looking for, just let us know! We're continually adding new titles to our listings, so next time you stop by don't be surprised to see that we have dozens more magazines than the last time you visited.
Thank you for visiting The NEA Magazine Service! We welcome your input on how we can serve you better. If you have comments, please contact us.
Contact Information
NEA Magazine Service
4440 Hagadorn Road
Okemos, MI 48864

Call Toll-Free: 1-800-968-7624
Ordering: 7 Days, 8 a.m. - midnight, ET
Customer Service: Monday thru Friday, 9:00 a.m. - 8:00 p.m., ET

Customer Service: Email Us
Marketing Contact: marketing@neamag.com
Public Relations Contact: pr@neamag.com
Technical Issues: webmaster@neamag.com
---
Magazines Home | Site Map | Customer Service | Our Guarantee | Contact Us
| Privacy Policy | About Us | Magazine Affiliate Program

NEA Magazine Service® is offered by a division of American Collegiate Marketing, Inc.
© 1997 - American Collegiate Marketing, Inc. Terms of Use
For Phone Orders and Customer Service, Call Toll-Free 1-800-968-7624

P.O. Box 30404, Lansing, MI 48909-7904